About Dr George Milowe, M.D.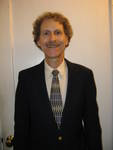 Dr George Milowe specializes in Adult Psychiatry & Integrative Medicine. He is Board Certified in Psychiatry.

Dr George Milowe M.D. is a highly accomplished psychiatrist and practitioner of integrative medicine in Salem, Massachusetts (MA). Dr. Milowe specializes in adult psychiatry and is skilled in engaging and effectively treating his patients via a variety of therapeutic techniques. Dr. Milowe provides a comprehensive approach to each individual and focuses on natural forms of healing and preventive methods such as hypnosis, acupuncture, herbal and nutritional medicine, and bioidentical hormone replacement therapy. He offers help to his patients suffering with anxiety, panic disorders, stress, ADHD/ADD, mood and psychotic disorders, addiction issues, sexual dysfunction and pain conditions. Dr Milowe offers a non-judgmental, supportive environment where patients are able to face their issues and gain new perspective.

Website: http://georgemilowemd.com/

MA Blog: https://matopdocs.com/december-2018/

Custom webpage: https://matopdocs.com/doctors/george-milowe/

Webpage: https://matopdocs.com/madoctors/essex/MA/psychiatry

MA Facebook: https://www.facebook.com/MATopDocs/

Business Site: https://george-milowe-md.business.site


For an excellent psychiatrist and wholistic practitioner who has been in medical practice for thirty years, call Dr George Milowe at (978) 741-7600 today.
Education
Universite Catholique De Louvain (1979)
1979 - M.D. Universite Catholique De Louvain,
Faculte de Medecine, Brussels, Belgium.
1979 - Internship in Pediatrics, University of Miami Hospitals, Miami, Fl.
1980 - Residency in Psychiatry, Jackson Memorial Hospital, Miami, Fl.
Training
Acupuncture and Chinese Medicine Training
1988 - U.C.L.A. School of Medicine.
1989 - Medical Acupuncture - Thomas Jefferson Medical School.
1989 - Traditional Chinese Medicine - American Academy of Medical Acupuncture.
1990 - The New England School of Acupuncture.
1991 - The Acupuncture Society of New York.
1992 - The Pacific College of Chinese Medicine.
Staff
Office Manager - Indra Persad-Milowe
Affiliations
Physicians for a National Health Program.
Hallmark Health - Melrose Wakefield Hospital
Lawrence Memorial Hospital
Massachusetts Medical Society
Hallmark Health System/Lawrence Memorial Hospital Of Medford
Certification
1983- Massachusetts Medical License Certificate
1987 - Certification in Psychiatry by The American Board of Psychology and Neurology.
1989- New York Medical License Certificate.
2000 - Diplomate, American Board of Chelation Therapy

MEDICAL AWARDS:
Patients' Choice Award (2012)
Award Honor Roll - Healthgrades Recognized Medical Doctor (2012)
Payment Options
Accepts Private Insurances Only
---